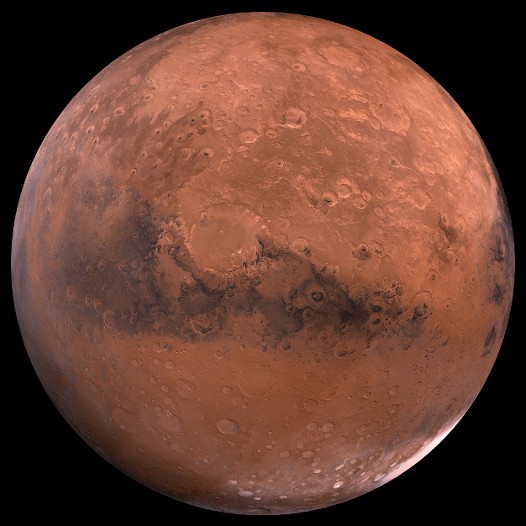 Above, the red planet.
As I type this text, I look over the 28 inch flat screen monitor and see the southerly gale blowing my neighbour's palm trees. I am of course not writing from a sun kissed Caribbean island but from the wind blown Penwith peninsular.
What I see before me is real. However, when I surf onto Doctor North's latest blog-post (http://eureferendum.com/blogview.aspx?blogno=87164), what I read appears unreal.
This is NOT because the learned Doctor is in any way delusional. It is because the politicians he writes about and the political circus that is under-way in the lunatic asylum known as "The Westminster Bubble" appears to be from some fantastical political fantasy novel. Note please the deliberate use of the word "fantasy" and not the term "fiction" that does not pertain to hyperbole!
The title refers of course not to the possibility of primitive life on or below the Martian surface, but on the ambiguity concerning the predicament of Detective Chief Inspector/Chief Inspector Sam Tyler (played by the actor John Simm) being the lack of clarity, to both the audience and the character, whether he has died, become comatose, or actually travelled back in time to 1973 that is the central plot of the British television series "Life of Mars" broadcast on BBC One between January 2006 and April 2007.
I'm experiencing a similar level of ambiguity and confusion in relation to Brexit.
Am I witnessing un grand coup de théâtre? Are we to be manoeuvred into a contrivance which betrays the referendum result? Or are we headed to the disaster of a No Deal Brexit driven by a combination of blinkered party political tunnel vision, gross ignorance (of how the EU functions) and monumental stupidity? Or will MP's vote for Madame's awful withdrawal agreement and eventually – at a far greater cost that ever needed to be borne – arrive at something that resembles Flexcit (GOTO: http://www.eureferendum.com/documents/flexcit.pdf) which this organ has often stated, is the ONLY doable, practical Brexit strategy?
With just 27 days to go until what has been touted as "Brexit Day" we have not that long to wait in order to find out!