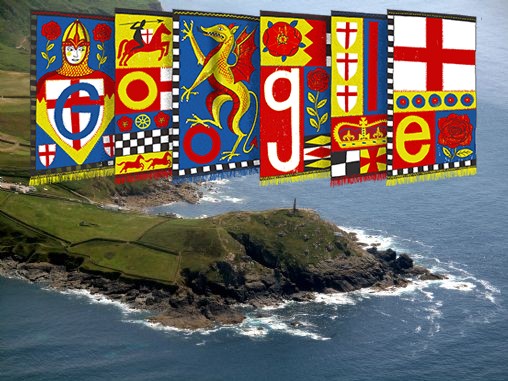 Above, Google's "doodle" for today inserted into an aerial shot of Cape Cornwall.
Well I suppose we must be grateful for small mercies!
Having decided (probably for reasons of political correctness – and not wanting to give offence) NOT to mark the most important day of the Christian year with a "doodle", Google have decided to mark the feast day of England's patron saint!
Sadly, this enthusiasm is not felt locally (West Cornwall) where there is an abundance of Saint Piran's flags but not the flags of Saint George!