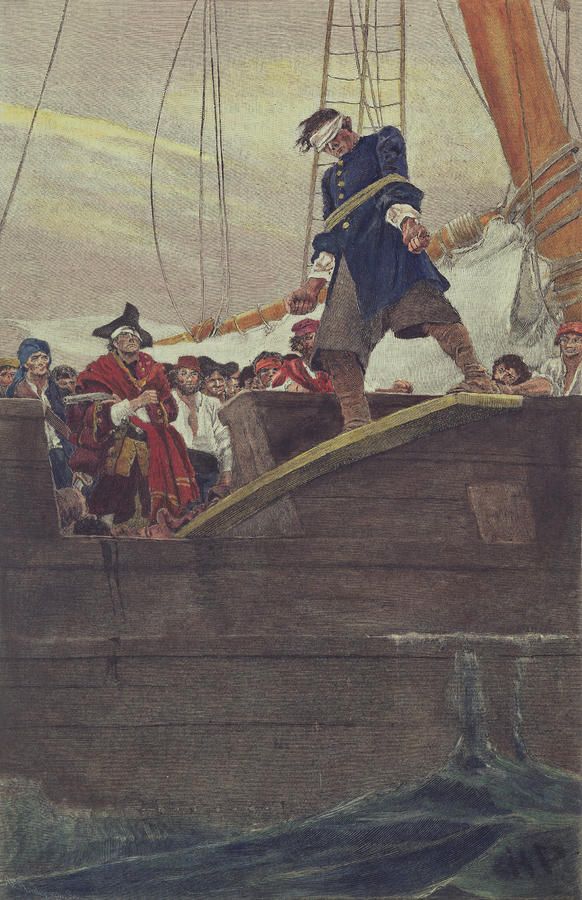 Above the painting "Walking the Plank" by the US illustrator and author Howard Pyle used in a US magazine in 1887.
Today, Doctor North's contribution
GOTO: http://eureferendum.com/blogview.aspx?blogno=87277
to the world's knowledge of the seemingly disastrous course the Brexit process is taking uses a most excellent story that serves to illustrate with words and not a paintbrush the lack of competent thinking by our errant politicians on the topic!
For ourselves, we think that Mr Pyle's illustration serves us well. We need to remind ourselves that we are all that unfortunate fellow walking the plank!
Those aboard the ship are of course those in the EU!