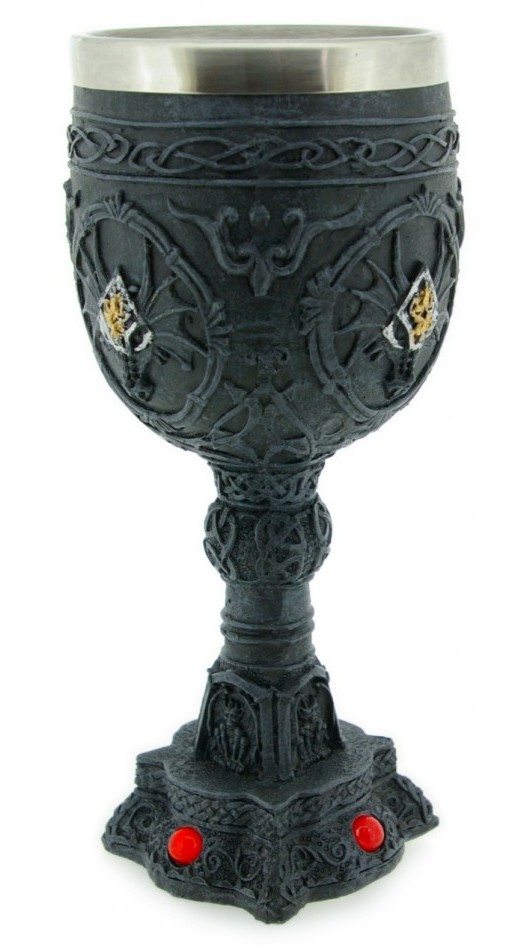 The internet is clearly an amazing place. Here, it appears you can buy virtually anything. Even a poison chalice (above) from a firm of vampires! The above vessel (for poison; the drinking of) is available from; The Vampires Kitchen, Vampires House, 11 Parkside Centre, Temple Farm Industrial House, Southend, Essex SS2 5SJ
Their office hours being Monday-Saturday 9.30PM to 4AM
[Surely, this should be 9:30PM to 4AM – Ed.]
Their telephone # being 01702 611011.
It appears that there has been a fall off in demand for the said vessel and the price has been reduced by £3 from £14.99 down to £11.99. P&P of £8.95 applies.
GOTO: https://vampireskitchen.com/poisoned-chalice-nemesis-now-nem3800.html
At first sight, Southend may appear to be a strange place for a coven of the undead, but then it has to be remembered that their "den" lies in the constituency of James "Hard Brexit" Duddridge, the Member for Rochford and Southend East, so their choice has a certain grave logic to it!
GOTO: https://www.jamesduddridge.com/news/why-i-am-backing-boris-johnson
Of course, poisons can be quick acting or slow acting. Their effects still deadly. If anything, death by slow poison is more insidious as the victim may only discover their fate when it is too late to effect a cure!
This of course is a concern of Doctor Richard North.
In the past the "BG" has stated it's fears that a "hard Brexit" may lead to an immediate and cataclysmic event. It could well be however that this is not the case – leading of course to many "Brexiteers" crowing, "I told you so! It was just Project Fear!" The effects nevertheless will be there and just as damaging.
GOTO: http://eureferendum.com/blogview.aspx?blogno=87302