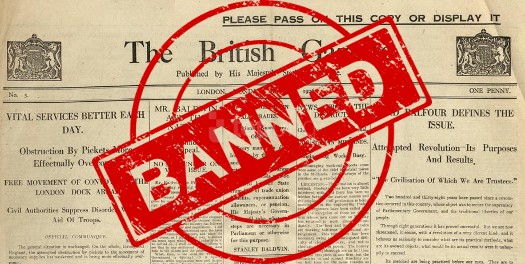 The Brussels Brainwashing Commissariat DOES NOT LIKE the British Gazette!
This FACT is well known amongst readers.
Your Editor Dear Reader is a "banned person" insofar as the BBC is concerned!
ANY comment submitted on any news report is intercepted and deleted before it is posted.
For instance, on today's news report coinciding with the publication of the 2019 half year results (https://www.bbc.co.uk/news/business-49175565) my comment was blocked.
Why?
The comment does not infringe copyright, it is NOT anti-Semitic, rude, defamatory, sexist, racist or homophobic.
It is this:
"As I understand it, many of these PPI cases are where self employed people took out loans with PPI which had a clause to the effect that the insurance only covered persons who were PAYE employees and not self employed. I was self employed for periods during this time and I remember reading the Terms and Conditions before signing up and spotting this. I did not take out PPI. Read before signing!"
WHAT IS SO OFFENSIVE ABOUT THAT?
By the way, Lloyds Bank results can be found at the end of the hyper-text link below.
GOTO: https://www.lloydsbankinggroup.com/