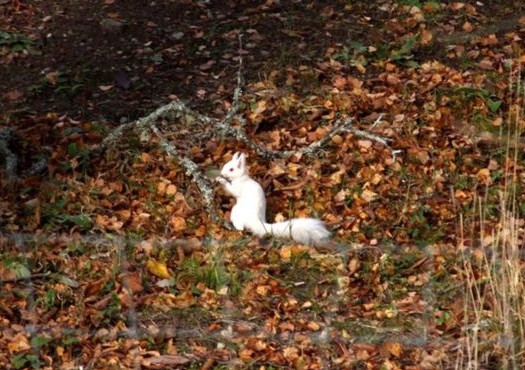 Messrs. Corbyn, Johnson & Swinson are each hoping to "pull a rabbit out of a hat" and secure a majority in #10 on Friday 13th, 2019 – unlucky for two of the three! We can however report that a rare albino squirrel has been spotted on the banks of the Dee in Aberdeenshire.
GOTO: https://www.bbc.co.uk/news/uk-scotland-north-east-orkney-shetland-50261427
Dear Old Comrade Corbyn however will be feeling very happy today and may well feel that the appearance of the white squirrel is a very good omen – following on of course from his transatlantic assistant, "The Donald" whose criticism will help our Comrade's cause no end!
Of course, the decision of "The Donald's" "good buddy", the Famous Farage (For it is He!) to stand candidates in every seat in England, Wales and Scotland (632) will of course damage Labour and the Tories and will in fact, HELP the Liberal Democrats! If she gets a good result on the 13th, one wonders if "La Sidekick" will put "Le Famous" on her Christmas card list!
NB: "Famous" has announced that his political appreciation society – aka the Brexit Party – will put up 500 candidates – at a cost of £250K! One wonders about the additional 132 seats and £56K. Will the leaderless UKIP be invited to put up some candidates?