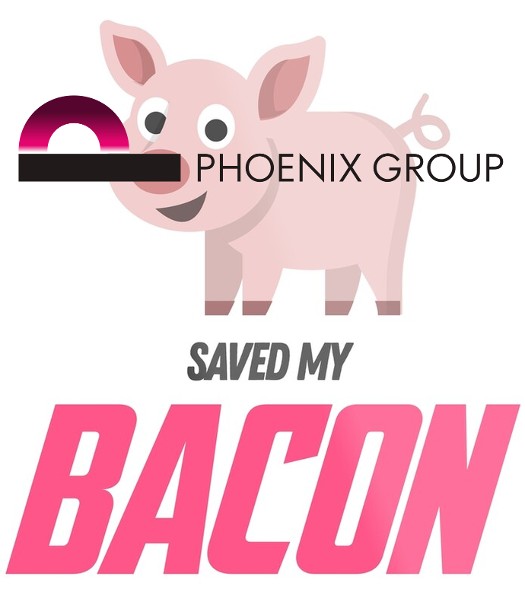 COVID-19 has forced many changes upon us all. As I looked out of my living room window this morning, I noticed a local roofer at work on a neighbour's house. With the children not at school (although these would be the summer holidays in any event) I could see that this roofer was providing an education to his son; his young son being up on the roof learning the family business!
After viewing this, I walked down my stairs to pick up yesterday's post. The delay is not due to any indolence on my part but due to "health and safety" – the "postie" delivers the mail not gloved. I therefore wait 24 hours before handing the mail. I knew what was at the bottom of the stairs awaiting collection. The bank statement!
Now there will be many readers who will shout: "Go online!"
My answer is that reluctantly, I have. Had COVID-19 not arrived on our shores I would not have "gone online". However, I still insist on a paper copy from of my statement every month from Lloyds Bank and I file them. I've done this since opening this particular account towards the end of January 1989. Lloyds prepare their statements of account in an easy to read format with a summary on the first page with the balance at the start of the month, then money in, then money out and finally the balance at the end of the month. July 2020 made grim reading:
Money In: > £150 < £200 (This is from you Dear Reader, in the form of your increased electricity bills to pay for the solar cash generators on the roof of my little flat!)
Money Out: > £1,000 < £1,250
Before COVID-19 struck, this would have not been a problem as I receive a quarterly dividend from Royal Dutch Shell and was due to receive such from Lloyds Bank. Following COVID-19, the Shell divi' has been slashed and the divi' from Lloyds is non existent!
However a stalwart gentleman by the name of Andy Briggs who is the Group CEO of Phoenix Group Holdings plc along with his equally stalwart and praiseworthy colleagues, have maintained that company's twice yearly dividend (half year 2020 results) and thus I will receive > £4,000 < £4,250 due to the interim dividend of 23.4p per share that is expected to be paid on Friday 4th September 2020.
GOTO: https://www.thephoenixgroup.com/