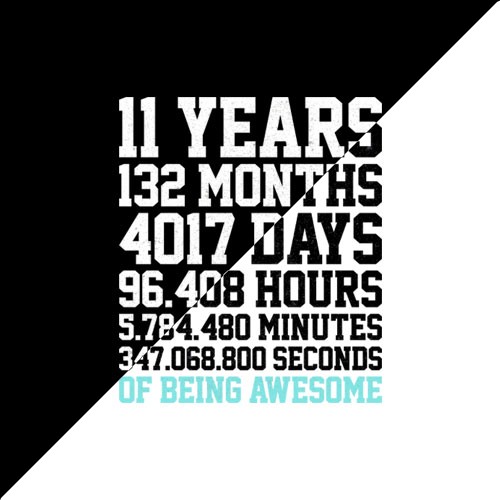 I don't remember my eleventh birthday. I do know that it was in 1966 and checking on a calendar and date calculation website, I discover that it was the same day of the week – a Friday – that I was born on – which is of course another event I don't remember! This latter event was of course remembered by my parents!
I do remember Wednesday 21st October 2009 however when the BG was launched upon the world's online communities. Since it was Trafalgar Day, I thought it most appropriate! At that time the Prime Minister of the United Kingdom was the Rt. Hon. Gordon Brown, PC, HonFRSE, the then Member for Kirkcaldy and Cowdenbeath.
The most significant event to take place in Mr Brown's career took place in Lisbon on 13th December 2007. This was of course the signing of the Lisbon Treaty. It was noticeable that Mr Brown did not take part in the main signing ceremony, and instead signed the treaty separately a number of hours after the other delegates. A requirement to appear before a committee of British MPs was cited as the reason for his absence. There are of course two terms to describe Mr Brown's actions. One is "excuse diplomatique" (the appearance before the committee) the other is "treason" (the signing of the treaty itself).
I have always compared Mr Brown's understandable hesitancy (he is a lawyer after all and cannot plead ignorance) vis-à-vis the delay and the opted privacy of the act with the hesitancy shown by some of the regicides who signed the death warrant of King Charles I. All the men knew that they were undertaking a momentous act.
Happily (for Mr Brown and for ALL humanity) Mr Brown will never face the horrific and barbarous fate which awaited some of the regicides as this sort of appalling act of vengeance degrades all of us as a species.
But then as Alexandre Dumas wrote in The Count of Monte Cristo; "The difference between treason and patriotism is only a matter of dates." Some credit the quote to Cardinal Richelieu. They are partly right as Dumas had Richelieu state the lines in the novel.
One date we will ALL remember is another Friday. This will be New Year's Day, Friday 1st January 2021!
On this date one two things will have taken place:
- The transition agreement will end and a "no deal Brexit" will have taken effect.
- The transition agreement will have been extended to prevent a "no deal Brexit" taking place prior to the ratification of a treaty governing the UK's trading relationship with the EU.