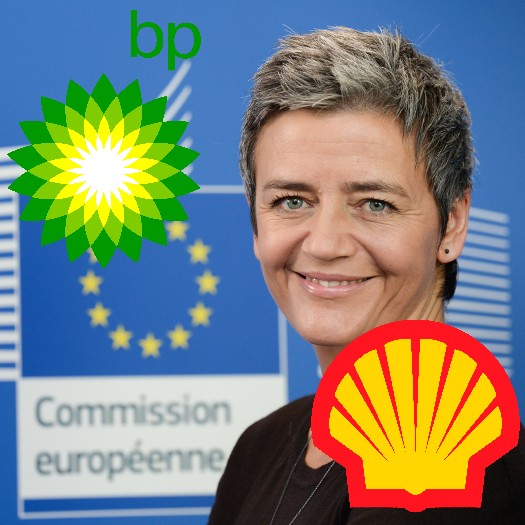 Yesterday's blog-post (http://www.british-gazette.co.uk/2021/05/23/nul-point-again-so-send-in-the-clowns/) was a humorous commentary on post Brexit European politics.
When in the 22nd Century, the history of the 21st Century is written, I reckon that one of the significant dates will be Thursday 23rd June 2016 – the date of the EU referendum. The second EU referendum that is.
Like many decisive moments in history, a myriad of consequences flow from such events. Had the vote been 52/48 Remain, things today would be very, very different. But it didn't. The vote went 52/48 Leave and we are all living with the consequences – the good and the bad!
Certain events of course would have had an effect as they would have happened anyway whatever the aforementioned decision. One of these of course is COVID-19. True, the UK government's response would have differed, but a lot of things would have been similar.
One of the things that would have happened would have been the dramatic fall in the share price of Royal Dutch Shell following the slashing of it's dividend. This was a MAJOR event so far as the world's stock markets were concerned for "RDS" has for long been a "Go To" for institutional investors wanting to secure a stable and high dividend. You see there are many public quoted companies with high dividends and there are many public quoted companies with stable dividends but there are not that many public quoted companies with high and stable dividends! RDS was not just one but the MAJOR one!
As a result there has been the inevitable stock market rumours about a possible merger between BP and RDS. NB: There is nothing new in such speculation. For example here is some copy (https://www.theguardian.com/business/2004/jul/15/oilandpetrol.news) that Terry Macalister (a freelance journalist and former energy editor of the Guardian) filed with his former employer back on Thursday 15th July 2004.
IF BP and RDS decide to merge there will be to quote the late Diana, Princess of Wales, "three people in [the] marriage" this because the person who will effectively have the yea or nay will be the EU Commissioner for Competition, the member of the European Commission responsible for competition. The current commissioner is Margrethe Vestager.
Margrethe Vestager is a Danish politician and European Commissioner in the Von der Leyen Commission, currently serving as Executive Vice President of the European Commission for "A Europe Fit for the Digital Age" since December 2019 and European Commissioner for Competition since 2014. Vestager is a member of the Danish Social Liberal Party, and of the Alliance of Liberals and Democrats for Europe Party (ALDE) at the EU level.
Such mergers – when requiring a politician's consent ALWAYS are conditional on terms dictated by the politician/s concerned. In Margrethe Vestager's case it will almost certainly mean that the new merged entity will have one corporate HQ in the Netherlands and thus RDS will cease to be a joint Anglo-Dutch company but henceforth a Dutch company and thus BP will become a part of a Dutch corporation.
This is likely to mean that holders of the Sterling denominated "B" shares will find themselves receiving Euro denominated "A" shares. There is likley to be a considerable increase in the value of the shares and if they reach £19, I'm selling!
I reckon the two boards are talking about this but nothing will be done yet – for an obvious reason: COVID-19! The companies will want to see what things are going to look like as the world emerges from the pandemic.
I myself have taken action. My shareholding was in the form of certificates. I opted for an online holding via my stockbroker's nominee service – which is how most people hold shares nowadays. This because one can easily sell the shares.
Thus the title of today's post is explained "B to A"……