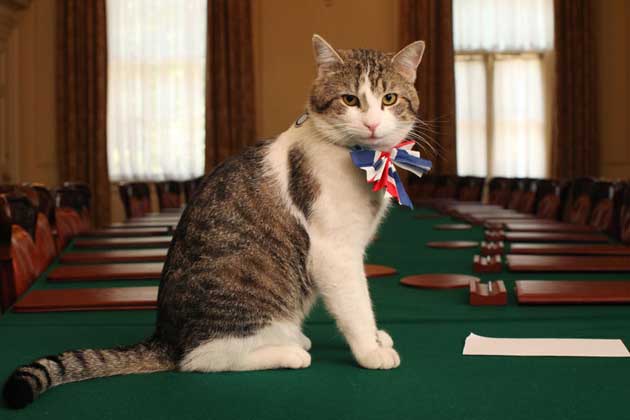 Dear People,
I am writing this open letter to you to advise you that for the duration of the G7 Conference in Carbis Bay, the day-to-day functioning of Her Majesty's Government will continued to be subject to the overall purview from #10 Downing Street, but in place of the Prime Minster, I will be the temporary Acting Prime Minister.
As a result, I am issuing the following edicts:
#1: All dogs are to be kept on a lead when outside the owners house at all times.
#2: Where a dog owner's residence is also home to a cat, the dog will be kept on a lead at all times even when inside the building.
Yours in charge (for the time being),
Larry the Cat, Chief Mouser to the Cabinet Office, Acting Prime Minister & Acting First Lord of the Treasury.