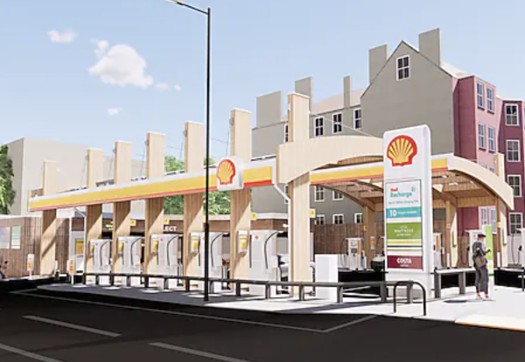 One of the long standing memories I have from my childhood was pouring through the pages of a trade publication. I was about eight at the time and a trade publication from the building and construction industry was not the typical reading fayre for a boy of eight. Notwithstanding this atypical reaction however this publication had grabbed my imagination for it featured some black and white drawings of various houses complete with floor plans. I can't and don't remember what form or organisation the publication was from but it appeared to be a compilation of about fifty or so different plans for houses and bungalows. The plans ranged from small two bedroomed semi-detached houses for those with modest budgets to grand five bedroom detached houses illustrated standing in their own grounds. The one common feature they had was that they were all designed around the time of the publication which meant circa. 1963. This meant that they were typical of the modernist styling of that architectural era.
I remember pouring over the pictures – of the grander houses – and thinking about life in such as these. To those suspicious so-and-sos who may at this point suspect that I had a deprived childhood, I can categorically state that I had not. It is just that I had a fascination with architecture. This was demonstrated by the present I received from my uncle (Dad's brother) on a birthday. This was "An Introduction to English Architecture" by Doctor Frank Hoar, PhD, FRIBA, AMTPI published in 1963 by Evans Brothers Limited Montague House Russell Square London W1.
Artists impressions are very important pieces of commercial art. They are designed and intended to grab the imagination of the potential purchaser or user of the subject of the artwork. As a result, it presents an an idealised impression of what is planned. The artwork is replete with the images of sunshine and happy days and the harsh reality of the grime of the day-to-day is nowhere in evidence. Such artworks present a imaginary "never-never land" picture that the reality can never achieve. Such artists are producing fantasy artworks.
Many years after receiving the birthday present from my uncle and aunt, I too was involved in producing fantasy images. Of women. Now at this point I must again assure all accusatory so-and-sos that I was NOT producing pornographic images but fashion images. What was being done was photographs that were taken by me were altered by others to remove the sins of ageing and other blemishes so as to present an image of the woman that did not equate with reality. This was done long before digital photography was developed and "photo-shopping" meant shopping for photographs.
An excellent example of such fantasy artwork graces to top of today's blog-post. It is from a post by Aaron Morby in the trade publication Construction Enquirer which now is online.
GOTO: https://www.constructionenquirer.com/2021/06/25/toureen-powers-up-for-shells-first-electric-only-station/
In his blog-post Mr Morby reports that the Toureen Group has started work on Royal Dutch Shell's first dedicated all EV hub in west London. This means that the company will not be selling it's range of petroleum fuels at the site but will instead offer a rapid recharging service for those with electric vehicles.
This will doubtless be greeted by those unfortunate souls such as Sir Ed Davy as "……a new cleaner, greener future!" Of course, Sir Ed leads a party whose best days were in the past and curiously this "new cleaner, greener future" betoken a partial return to the past. You see, in the days before the internal combustion engine people used horses. Indeed the term "car" is a contraction" of the term, "horseless carriage". Now in the old days when people wanted to travel from A to B and "B" was a long way from "A" it was necessary to refuel the horse! This was done by stopping to allow the animal to eat some food and drink some water. Not doing this would cause one's horse drawn carriage to stop as the poor animal would be exhausted through thirst and exhaustion. Now BG readers will wonder why their Editor is stating the obvious. But then stating the "bleeding obvious" is something that one has to do for such unfortunate souls as Sir Ed Davy!
You see, one of the things that enabled people to proceed from "A" to "B" more quickly in a horseless carriage than in a horse drawn carriage was not the top speed of the vehicle but the much reduced time for refuelling the horseless carriage than the horse drawn carriage!
But then such as those planning the construction of Shell's new retail site are fully aware of this and as a result will offer facilities such as refreshment, toilet and shopping for those waiting for their EVs to recharge. Naturally "wi-fi" and broadband will be on offer!
Now again, we have to point out to Sir Ed that this again is a recreation of the past! This was the purpose of the many coaching inns that were constructed in the days when the Whigs ran the country!
Now of course in the days when we had Whig governments far fewer people travelled hither and thither than today. Travel (long distance that is) was the preserve of the wealthy. Which was why highway robbers such as Dick Turpin were such a menace! You see, as any competent criminal will tell you, there is little point in robbing from a poor person. One steals from the rich! To give to the poor! By which the criminal defines himself and his dependants!
So this you see is Sir Ed's "cleaner, greener" "brave new world"! A world where travel is back to been the preserve of the glamorous elite. This of course was best illustrated in the 1963 movie "The V.I.P.s" starring the glamour couple of the age, Richard Burton and Elizabeth Taylor.
1963 you see – when my birthday present was first published – was an era when travel by "jet liner" was the preserve of the "well to do" and business people along with the famous and glamorous
persons of this world. Back in the pre COVID era of 2019 the departure lounges of Heathrow airport do NOT resemble the image presented in "The VIPs". It was more like a large bus station with people dressed accordingly! However, in Sir Ed's "cleaner, greener" "brave new world" here will be a return to the era of 1963 where far fewer people travel and it will once again be the preserve of the businessman (and women) plus of course the rich and the famous – and of politicians like Sir Ed and of course BBC journalists!
So there you have it! Sir Ed's "cleaner, greener" "brave new world" will be one where he (accompanied of course by such as Laura Kuenssberg) will be looking down on the ordinary British People from a great height – to whom travels to foreign parts will be a steadily distancing memory!