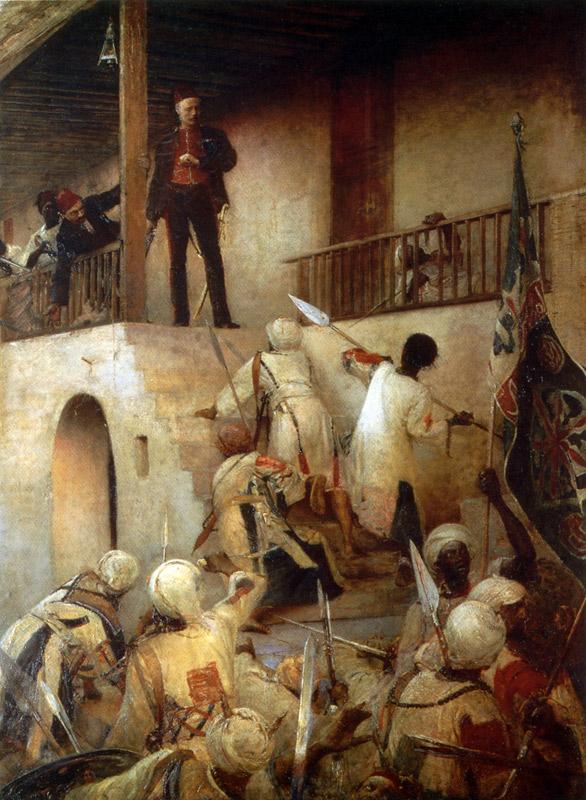 Above, George William Joy's famous painting General Gordon's Last Stand (1885 – Leeds City Art Gallery) of Major General Charles Gordon CB who was killed by the forces of Muhammad Ahmad, the self-proclaimed "Mahdi" on 26th January 1885.
In these last days of the campaign, panic seems to have set in amongst the Remainians!
Faced with "negative feedback" it appears The Chameleon might at last have gone to ground! If so he will be in the company of the Home Secretary, Theresa May and the man who is supposed to be The Leader of Her Majesty's Loyal Opposition, Comrade Corbyn!
Thus former Prime Minister Gordon Brown – who British Gazette readers will know was the man who singed the Lisbon Treaty – has stepped into the breech.
Gordon Brown is a heavy hitter. Fired up, he is by far a more impressive figure than the non entity Chameleon can ever be. Happily for us Brexiteers Mr Brown appears to have scored an own goal, something that has now become a habit – for participants on BOTH sides!
The Guardian newspaper has a report upon Mr Brown's helpful (for the Leave campaign) intervention.
GOTO: http://www.theguardian.com/politics/2016/jun/12/lead-the-eu-dont-leave-gordon-brown-launches-labour-push-for-remain
Happily (for the Leave campaign, NOT the Remainians!) Mr Brown made a silly statement – the own goal – that the UK should not leave the EU but lead it!
To put the sheer stupidity of this statement into a proper perspective let us state this: The United Kingdom has no more chance of leading the European Union than your Editor has of defeating a certain Mr Fury in a boxing match!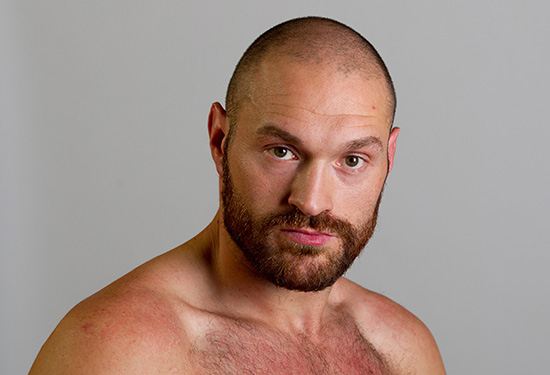 For those who do not know of Mr Fury (above), he is Tyson Luke Fury, a British professional boxer. In November 2015, he defeated long reigning champion Mr Wladimir Klitschko to become the unified WBA (Super), IBF, WBO, IBO, The Ring magazine and lineal heavyweight champion. Mr Fury was subsequently stripped of the IBF title for being unable to grant a fight to their mandatory challenger, Mr Vyacheslav Glazkov, due to agreeing to a rematch with Mr Klitschko.
To show the reader the ludicrous comparison, here are Mr Fury's and the Editor's vital statistics:
Name: Tyson Luke Fury
Rated as: Heavyweight
Height: 6ft 9in (Sorry, 2.06 m Derek)
Reach: 85in (Sorry, 216 cm Derek)
Weight: 18 stone 6 lbs (Sorry, 117 kg Derek)
Age next birthday: 28.
Name: Peter Henry Rogers
Rated as: Buffoon
Height: 5ft 9in (Sorry, 1.75 m Derek)
Reach: Not known
Weight: 11 stone (Sorry, 70 kg Derek)
Age next birthday: 61.
We trust this makes the point!