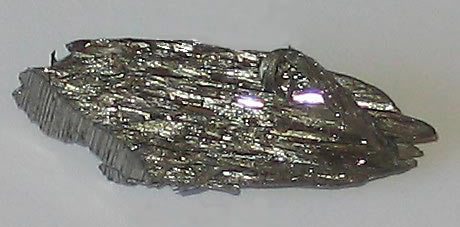 On Sunday 29th August, 2010 Ambrose Evans-Pritchard, International Business Editor of the Sunday Telegraph wrote an article suggested that Thorium reactors were the answer to this country's energy problem.
The British Gazette is of the firm opinion that the best method of generating the electricity the country needs and at the lowest price is to construct a new generation of very large coal fired power stations – without any nonsensical notions of trying to pump the CO2 produced under the North Sea! The coal for such stations should of course be provided from the British coalfields – which still have plenty of coal left. All of this will provide much employment for British workers – just at a time when it is needed. Notwithstanding the British Gazette's preference for conventional, tried and tested coal technology, the British Gazette agrees that Thorium reactor technology SHOULD be developed.
This is a highly technical subject and this is not a technical article. Basically, it seems the "best bet" in terms of reactor design, is something called the Liquid Fluoride Thorium Reactor or LFTR. The advocates of Thorium reactors have some notable proponents including Carlo Rubbia at CERN (European Organization for Nuclear Research) and Kirk Sorensen, a former NASA rocket engineer and now chief nuclear technologist at Teledyne Brown Engineering.
A particular advantage of Thorium is its availability. It is in plentiful supply – unlike uranium. Furthermore in the U.K. there is an area where Thorium is abundant: Cornwall. It seems that there is enough Thorium in Cornwall to power this country solely on Thorium for centuries. Another advantage is that the Thorium reactor can actually destroy highly fissile material and thus reduce the need for comprehensive recycling and safe storage. The British Gazette is therefore of the opinion that what passes for a government in this United Kingdom should – present economic difficulties notwithstanding – finance the development of this technology. We do not doubt that it will be expensive but it would be to the very great advantage to this country were we to become the leaders in this field. There are many countries who are not as blessed with plentiful coal reserves as we are – France for instance – and these could well be customers for Thorium technology.